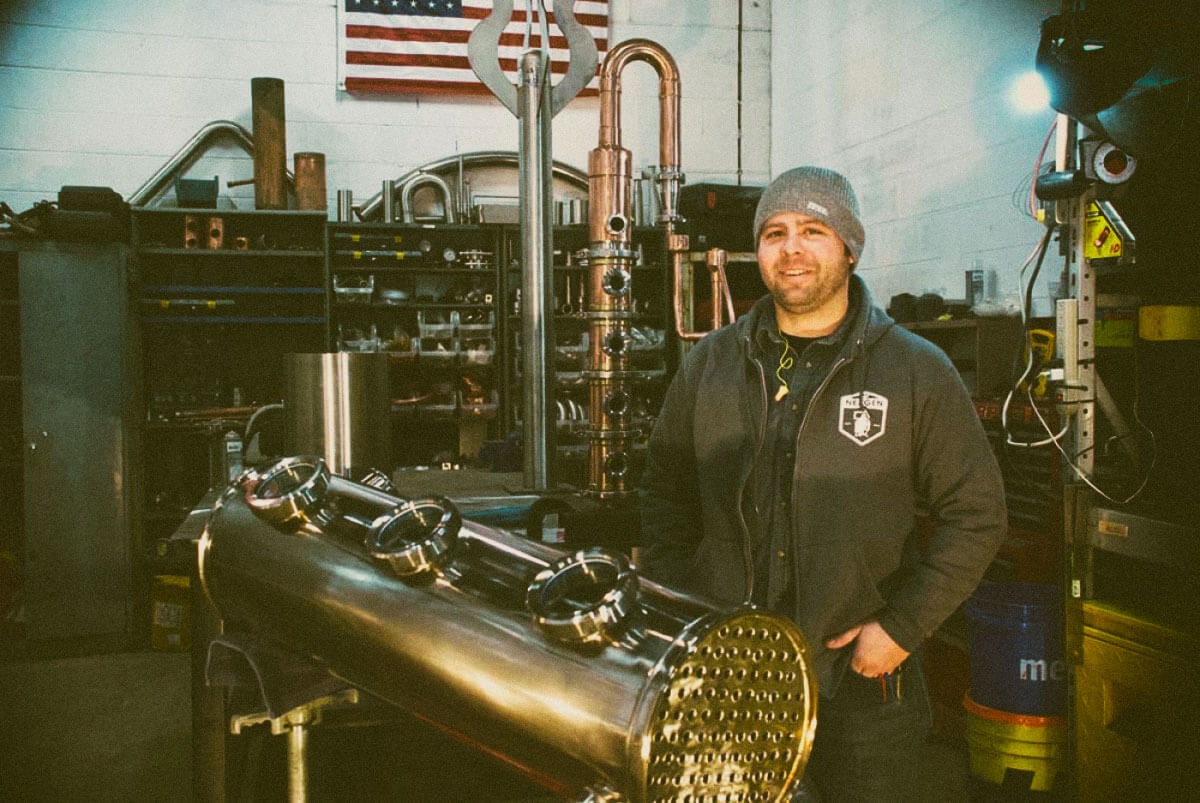 Muskegon manufacturer to offer custom-made distillery equipment
"Scott is very well respected from a welder and manufacturer standpoint in the Michigan craft scene. He's done work for a bunch of breweries and distilleries," said Allen Serio, the chief marketing and sales officer at Wonderland Distilling.
Upon seeing the craftsmanship in the pilot 100-gallon still Whitaker made, the partners in Wonderlanddecided to buy it and tap NexGen to make a 225-gallon and 700-gallon still, all of which will be installed at the company's production facility at 2217 Lemuel Street.
"When we looked at still manufacturers, to be able to source one that was in Michigan was really cool. We're definitely excited about that," Serio said.