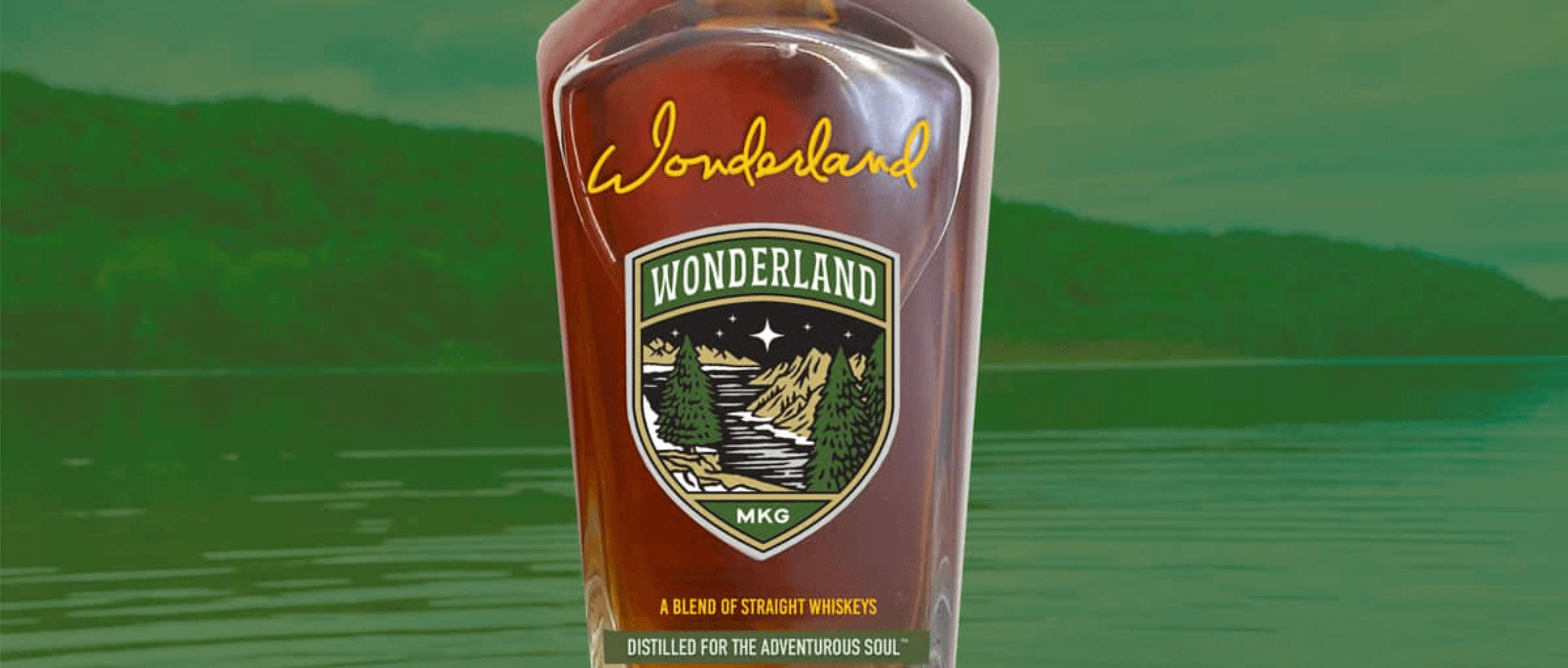 Bourbon & Banter: Wonderland Blend of Straight Whiskeys Review
PAUL'S NOTES:
NOSE: Light Brown Sugar | Oak Sawdust | Birch Beer | Grains – Wheat, Barley, Rye Spice
TASTE: Apple Cider Vinegar | Light Hint of Root Beer Barrel Candies | Wheat Dominates
FINISH: Short But Pleasant | The Light Burn After Mouthwash | The Light Brown Sugar Returns | Spearmint
SHARE WITH: Tasting buddies and whiskey newbies. To me, this is a light but nuanced whiskey that doesn't have many comparables on the market. While it could replace Basil Hayden as an entry whiskey, anyone with a well stocked whiskey cabinet will find something unique here.
WORTH THE PRICE: At roughly $45, it is a bottle I would certainly pick one up if I were in Michigan and could get my hands on one.
BOTTLE, BAR OR BUST: This is interesting enough to try at a Michigan bar or restaurant if you see it (and, in my opinion, would go with most foods). That being said, I think it's appropriately priced and don't think you should shy away from a whole bottle if you can find it.
OVERALL: I have a goal of drinking a whiskey from every state in the union and so jumped at the chance to try this offering from Michigan. This first expression by Wonderland is a really interesting take on a blend in that each component is a straight whiskey and then those straight whiskies are blended together. To me, the rye is most noticeable on the nose and the wheat certainly takes center stage on the palate.
It's also unique in that it doesn't have any of the really familiar American whiskey notes of caramel, vanilla, cinnamon, etc. in anything more than a whisper. The description from Wonderland mentions caramel twice, but I had a tough time pulling it out. As you can tell from my own tasting notes, however, I very much enjoy this.
If I were to offer a critique, I would like to see this bottled at a higher proof – over 90 would be nice and 100 would probably be perfect. It's lighter than it needs to be and would probably get lost in cocktail. If you're someone that won't consider purchasing a bottle unless it's near cask strength then I would probably steer clear of this one. This is different enough to not be for everyone, but I found it a very enjoyable sipper, and one that I think Michiganders should be proud of.
POPS' NOTES
NOSE: Rye Spice  |  Anise  |  Raisins  |  Herbal Candy
TASTE: Crisp Rye Spice  |  Grass  |  Black Pepper  | Candy Coated Licorice
FINISH: Sweet Candied Licorice  followed by black pepper and mint.
SHARE WITH: Enjoy this one with folks that enjoy exploring how independent distillers are putting their own mark on the American whiskey landscape.
WORTH THE PRICE: $45 a bottle is about average for many craft distillers these days and with that in mind, this is much better than a lot of craft whiskey I've had over the past few years. While it tastes young, it's blended well and doesn't appear to have any major flaws from the distillation process that many other small distillers struggle with when they release their first run of whiskey.
BOTTLE, BAR OR BUST: Personally I rate this as a bar pour. It's not something I would drink a full bottle of at this age but with more time in the barrel I might just change my mind.
OVERALL: I stated above that it tastes young. I want to clarify that a bit as it doesn't taste young as a result of green barrel notes or accelerate aging from a small barrel. It tastes young because the whiskey is young. No age statement and a "blend of straight whiskeys" designation means it is comprised of a blend of whiskeys somewhere between 2 and 4 years old.
Fortunately the young age is balanced out a a bit by the unique combination of flavors that come from the rye, corn and wheat component whiskies creating an intriguing candied coated anise note that draws one back to the glass each time.
This was a fun one to experience and I think anyone that can get their hands on a glass should try it as well – at a bar or friends house to start. The fact that Wonderland Distilling also chose to release a blend of whiskeys instead of a straight rye or bourbon is also something I appreciate. Kudos to their team for doing something different and allowing drinkers to experience the distillery in a way that doesn't force immediate comparison to established brands in the market.
Full review: https://www.bourbonbanter.com/drink/drink-reviews/american-whiskey-reviews/wonderland-blend-of-whiskeys-review/#.X42g4C9h3s0